Dear music lovers,
I wish you a happy Monday morning and a successful start into a new week!
The story of today's about the sister of Victoria's Secret Angel Lily Aldridge.
RUBY ALDRIDGE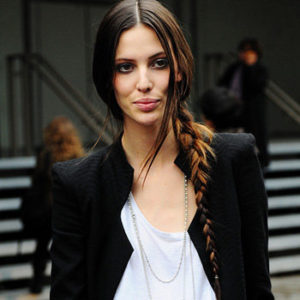 She's the punky sister to Victoria's Secret Angel Lily Aldridge and a major model in her own right, having walked hundreds of fashion shows including Calvin Klein, Prada, and Alexander Wang. While she's been having a resurgence of editorial and runway work lately, Aldridge's true passion project is DIET CHOKE, her experimental noise rock band (formerly called Texture) taking the New York underground scene by storm.
Ruby Rose Aldridge (born August 26, 1991) is an American fashion model and singer. Over the years of 2008-2012, Ruby Aldridge was the "face" of the brands Coach, Marc by Marc Jacobs, Valentino, and of ck one [Calvin Klein] cosmetics. During the 2011 fall fashion week, Aldridge opened four fashion shows, which placed her, at that time, 7th in terms of the number of these appearances in a given fashion week. As of this date, she has walked in nearly 200 fashion shows, including for such top designers as Alberta Ferretti, Missoni, Sonia Rykiel, Valentino, Dolce & Gabbana, Marc Jacobs, and others, and has appeared on the covers of Harper's Bazaar, L'Express Styles, and L'Officiel, and in major magazine spreads in The New York Times, Vanity Fair, and in the Vogue editions of several countries (e.g., Italy, the U.S., China, Russia, and Latin America). Ruby Aldridge is the daughter of former Playboy playmate Laura Lyons and artist and graphic designer Alan Aldridge, and younger sister of fashion model Lily Aldridge.
Here' s a FashionTV "Model Talk" with Ruby.
Music.
Ruby Aldridge is part of a band called DIET CHOKE (Texture), alongside artist Bozidar Brazda.
Television.
In 2008, she appeared in The Young and the Restless.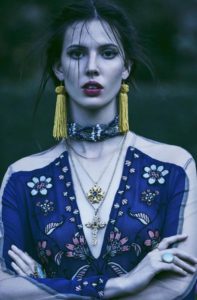 I wish you a beautiful Monday and come back very soon with the next story.