Dear fashion & music lovers,
I wish you a happy Friday morning! Weekend arrives.
New on "BACKSTAGE" blog: From today I'll publish frequently the favorite music tracks of famous fashion designers. I start with Donatella Versace. Empress of Italian fashion  shares her 9 favorite rock tracks.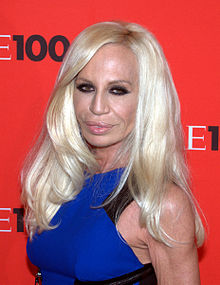 1/9
2/9
3/9
4/9
5/9
6/9
7/9
8/9
9/9
I hope you enjoy Donatell Versace's favorite music.
The bonus track of today's another song of Black Sabbath featuring charismatic singer Ronnie James Dio.
I wish you a relaxed start into the weekend and come back soon with a new story about fashion & music.