Dear fashion & music lovers,
I wish you a sunny summer Thursday with music from the roaring 60ties!
Today's story's about some of my favorite immortal songs from the 60ies which are still a fixed feature of the playlists of worldwide radio stations until today.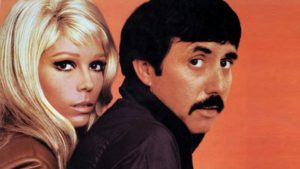 "Summer Wine" is a song written by Lee Hazlewood. It was originally sung by Suzi Jane Hokom and Lee Hazlewood in 1966, but it was made famous by Nancy Sinatra and Lee Hazlewood in 1967. The Nancy & Lee version was originally released on Sinatra's Nancy in London album in late 1966 and later as the B-side of her "Sugar Town" single in December 1966. The song itself became a hit, reaching #49 on Billboard's Hot 100 chart in April 1967. It also reached #14 in Australia. In early 1968 "Summer Wine" was included on Sinatra and Hazlewood's album of duets, Nancy & Lee LP. It was the first of Sinatra and Hazlewood's string hit duets.
In May 2017, retail clothier, H&M, used Nancy & Lee's version in their "The Summer Shop 2017" ad campaign and as a result, the track debuted at #1 on Billboard magazine and Clio's Top TV Commercials chart for May 2017.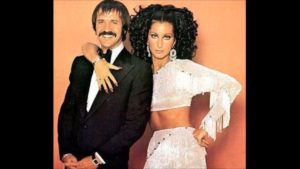 "The Beat Goes On" is a Billboard Hot 100 Top 10 hit song written by Sonny Bono and recorded by Sonny & Cher. It was issued as a single and appeared on their 1967 album In Case You're in Love. It entered the Billboard Hot 100 chart on January 14, 1967, peaking at number six.
1999 the movie "And The Beat Goes On: The Sonny And Cher Story" launched. Based on the autobiography of Sonny Bono, this film focuses on the volatile relationship between Sonny (Jay Underwood) and Cher (Renee Faia) during the early 60's to their divorce in the late 70's.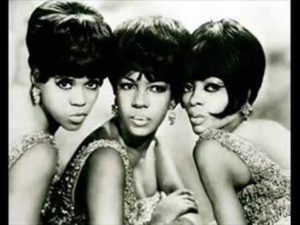 Diana Ernestine Earle Ross (born March 26, 1944) is an American singer, actress, and record producer. Born and raised in Detroit, Michigan, Ross rose to fame as the lead singer of the vocal group "The Supremes", which, during the 1960s, became Motown's most successful act, and are the best charting girl group in US history, as well as one of the world's best-selling girl groups of all time. The group released a record-setting twelve number-one hit singles on the US Billboard Hot 100, including "Where Did Our Love Go", "Baby Love", "Come See About Me", "Stop! In the Name of Love", "You Can't Hurry Love", "You Keep Me Hangin' On", "Love Child", and "Someday We'll Be Together".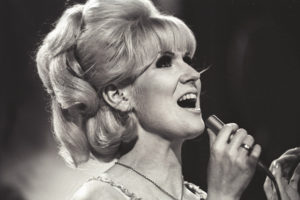 Mary Isobel Catherine Bernadette O'Brien (16 April 1939 – 2 March 1999), professionally known as Dusty Springfield, was an English pop singer and record producer whose career extended from the late 1950s to the 1990s. With her distinctive sensual mezzo-soprano sound, she was an important singer of blue-eyed soul and at her peak was one of the most successful British female performers, with six top 20 singles on the US Billboard Hot 100 and sixteen on the UK Singles Chart from 1963 to 1989. She is a member of the US Rock and Roll and UK Music Halls of Fame. International polls have named Springfield among the best female rock artists of all time. Her image, supported by a peroxide blonde bouffant hairstyle, evening gowns, and heavy make-up, as well as her flamboyant performances made her an icon of the Swinging Sixties.
Born in Enfield to a family that enjoyed music, Springfield learned to sing at home. In 1958 she joined her first professional group, The Lana Sisters, and two years later formed a pop-folk vocal trio, The Springfields, with her brother Tom Springfield and Tim Field. They became the UK's top selling act. Her solo career began in 1963 with the upbeat pop hit, "I Only Want to Be with You". Among the hits that followed were "Wishin' and Hopin' " (1964), "I Just Don't Know What to Do with Myself" (1964), "You Don't Have to Say You Love Me" (1966), and "Son of a Preacher Man" (1968).
The Bee Gees were a pop music group formed in 1958. Their lineup consisted of brothers Barry, Robin, and Maurice Gibb. The trio were successful for most of their decades of recording music, but they had two distinct periods of exceptional success: as a popular music act in the late 1960s and early 1970s, and as prominent performers of the disco music era in the mid-to-late 1970s. The group sang recognisable three-part tight harmonies; Robin's clear vibrato lead vocals were a hallmark of their earlier hits, while Barry's R&B falsetto became their signature sound during the mid-to-late 1970s and 1980s. The Bee Gees wrote all of their own hits, as well as writing and producing several major hits for other artists.
Here's the group's first UK No. 1 single "Massachusetts", a No. 11 US hit (1968).
The bonus track of today is a legendary track from 1968 and shows us how rock music was born in the roaring 60ies.
I wish you a successful Thursday and come back soon with a new story about fashion & music.