Dear fashion & music lovers,
I wish you a beautiful and relaxed Sunday morning! Let's celebrate today the birthday of Noelle Bean from"America's Got Talent".
Noelle Bean

Information
Sex
Female
Act
Singer/Guitarist
Seasons
11
Position Reached
Judge Cuts
Noelle Bean was a singer/guitarist act from Season 11 of America's Got Talent. She was eliminated before the Judge Cuts. Incompetent as I mean. Please share Noelle's videos and this article as often as possible to bring this story back in the right direction, because Noelle Bean is a huge talent!
Convince yourself: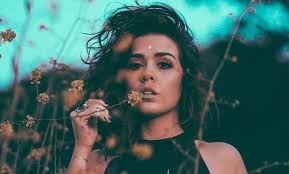 Noelle Bean's musical journey began not long after releasing her song "Like To Love You" on YouTube. After garnering considerable attention online, the Dallas-born, Nashville-raised and Los Angeles-based singer, songwriter, and performer began performing at venues in her hometown of Dallas, TX and soon after, around the country.
Bean's music has been featured in spots for global brands including Mitsubishi, Lay's, Bud Light Lime and Coca Cola.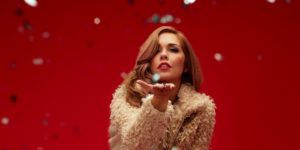 In 2013 she had the opportunity to write the theme song for the newly launched OK! TV entertainment news show. Meanwhile, she became a live draw, opening for artists like Colbie Caillat, Megan & Liz, Hot Chelle Rae and Austin Mahone. Bean also performed at Bonnaroo 2013, and most recently with Kalin and Myles for their 2014 National Summer tour.
In 2014, Bean signed with STRZ – The Label and soon after released a digital mini-album that included tracks "Cops & Robbers", "Let's Go" and "Rollercoaster".
Bean has dubbed her sound "pop with a twist". Her influences span everything from Motown to sixties and seventies classics like The Beatles, The Bee Gees, The Temptations, and The Jackson Five.
Happy birthday, dear Noelle!
The bonus track of today shows Noelle Bean in "America's Got Talent 2016".
I wish you a relaxed Sunday and come back very soon with new stories about fashion & music.