Dear fashion & music lovers,
I wish you a good start into this new week. After a short break I've got to come back to you today with bad news. Pittsburgh rapper Mac Miller died from a suspected overdose at 26, the Los Angeles County Department of Medical Examiner-Coroner confirms.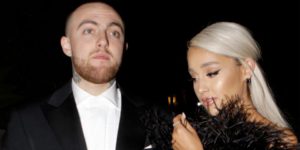 Late Friday morning, he was found unresponsive in his home.
"Authorities were called and Miller was pronounced dead at the scene at 11:51 a.m.," coroner's office public information officer Sarah Ardalani said in a statement. "At this time, an autopsy is pending and a cause of death has not been determined."
Miller's family shared a statement to the Associated Press about his passing: "He was a bright light in this world for his family, friends and fans."
Miller's label, Warner Bros. Records, also released a statement: "Mac was a hugely gifted and inspiring artist, with a pioneering spirit and sense of humor that touched everyone he met. Mac's death is a devastating loss and cuts short a life and a talent of huge potential, where the possibilities felt limitless."
The rapper and former boyfriend of Ariana Grande had reportedly struggled with substance abuse.
Miller released his album "Swimming" in August, which debuted at No. 3 on the Billboard 200 chart, and he appeared to be rebounding.
Musicians and fans were stunned by the news of his death, which came just weeks before he was set to kick off a U.S. tour to promote the album.
"I just wanna go on tour," he tweeted on Thursday. "The show is going to be special every night. I wish it started tomorrow."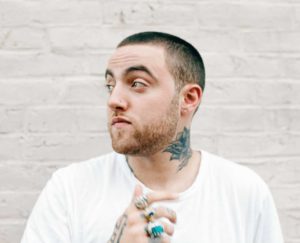 Miller, born Malcolm James McCormick and raised in Pittsburgh, Pennsylvania, released his first mixtape "But My Mackin' Ain't Easy" at the age of 15 in 2007. At that time, he went by the moniker Easy Mac. He signed to Rostrum Records in 2010, eventually splitting from the label in 2014.
He rose to fame with his mix tape "Best Day Ever" in 2011, landing on the Billboard Hot 100 chart with the single "Donald Trump."
Miller was then featured on Grande's breakout 2013 track "The Way," beginning a successful working relationship. The two took things to the next level and started a romantic relationship in 2016, with Grande appearing on Miller's "The Divine Feminine" single "My Favorite Part" in the same year.
Grande spoke about their "toxic" two-year relationship, which ended in May, in a response to a Twitter user who criticized her for breaking up with him.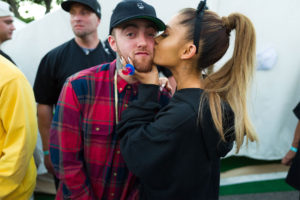 Miller talked about the image that people had of him as a "depressed drug user" in an interview with Zane Lowe on Apple Music's Beats 1 in July.
"I have people that care about me and fans that love my music, and it's a beautiful relationship with them – people who have been with me through being a 19-year-old wide-eyed kid to being a self-destructive depressed drug user to making love music to all these different stages," Miller said. "Then they see something like that and they worry."
The bonus track of today is Ariana Grande's "No Tears Left To Cry".
I wish you a successful Monday and come back soon with another story.