Dear fb friends,
I wish you a very nice Saturday morning!
1984 my partner Manfred Schiffinger and I had the sound recording studio "DD-Studio" based in Schiffinger´s private house in 13th district of Vienna, which later we renamed to "sounDDesign Studios Vienna", also well known as M.Schiffinger & M. Posch Ges.m.b.H. & CoKG., and migrated to a big space at Schwarzenbergplatz above Helmuth Fink´s Atrium, Papa´s Tapas and Zugabe. sounDDesign became the biggest advertising and film sound and music production studio of Austria.
But back to 1984. At this time we produce a band called "The Word" with guitar legend Charly Ratzer, keyboarder Peter Ponger and N.Y. vocalist Linda Sharrpck.
Linda Sharrock
 (also 
Lynda Sharrock
) (born 
Linda Chambers
, April 2, 1947, in 
Philadelphia
, Pennsylvania) is an American 
jazz
 singer.
Sharrock sang in church choirs as a child. Interested in both 
folk music
 and 
jazz
, she studied art while in college and became interested in 
avant garde music
. She performed with 
Pharoah Sanders
 in the mid-1960s; late in 1966 she married 
Sonny Sharrock
 and began using the spelling Lynda professionally. She worked with him and Sanders into the early 1970s, as well as with 
Herbie Mann
 (1969–70). One of her best-known performances is on the 1969 Sonny Sharrock album 
Black Woman
, released on Vortex Records. She toured 
Istanbul
 in 1973 and recorded with 
Joe Bonner
 in 1974. She divorced Sharrock in 1978 and returned to using "Linda", though she kept his surname. She moved to 
Vienna
, where she worked with 
Franz Koglmann
, 
Eric Watson
, and 
Wolfgang Puschnig
 well into the 1990s. She worked with ensembles such as the 
Pat Brothers
, 
Red Sun
, and 
AM4
 in the 1980s, and with 
Harry Pepl
 in 1992.
After suffering a stroke in 2009 which left her partially disabled and aphasic, she briefly withdrew from the scene before returning in 2012. Since then she has appeared and recorded in France, Austria, the United Kingdom, the Netherlands, Slovenia, with various ensembles under the Linda Sharrock Network label.
The second record with "The Word" was the song "Lobster". I organized a tape from Hans Hass, an Austrian biologist and underwater diving pioneer, with underwater sounds, you can hear it in the intro of the record.
By the way 1985 we produced a radio campaign for "PEPSI COLA" with Linda Sharrock which was awarded with a"Golden Venus" of CCA Creativ Club Austria and was the beginning of Schiffinger´s and my incredible career as most booked advertising music composers and producers in Austria, we later composed more than 2.000 jingles.
2017 I could licence "Lobster" again to get republished on a compilation of Vienna style funk and fusion music from the 80ies launched by the Vienna label "Mooddesign".
Here´s "Lobster".
At this time I shared my apartment with a Danish top model and actress Laila Vigso who was making a lot of shootings with famous Austrian photographers as Pedro Kramreiter and Peter Baumann and appeared frequently on page 3 of Hans Dichand´s "Krone".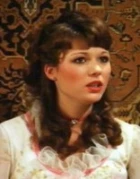 One of her best friends at this time was Billy Filanowski, well known in Vienna´s nightlife in cult clubs as "Montevideo" and later "U4". We can say that he was the only real friend of  Austrian pop star Hannes "Falco" Hölzel. "Falco" was the bass player of Wickerl Adam´s Hallucination company. Adam gave Hölzel the chance to perform one of his own songs in the show, "Ganz Wien".
Hans Hölzel, Billy Filanowski, Laila Vigso and I went nearly every evening to "U4", in the 80ies owned by Vienna scene legend Ossi Schellmann. The resident DJ at "U4" was Wolfgang Strobl, today owner of the club "Fledermaus" in Vienna´s 1st district. He had the idea to produce a record of Falco´s "Ganz Wien" but didn´t have enough money to pay for the production costs. So he asked Markus Spiegel, the owner of a record store in 10th district which was called "GIG Records" and who delivered records to "U4", to invest into the project, and Spiegel said "yes". As soon as "Ganz Wien" had a radio hit on ORF radio station Ö3 overnight, Spiegel and Strobel began to argue for money. Spiegel founded "GIG record label and made an exclusive contract with "Falco" Strobl founded the alternative record label "DUM DUM records and "Falco", who made various advertising commercials at our DD-studio every time when he did run out of money, brought Strobl and me together to start music projects. The first common project was "Georgie Red", a black singer who was maybe one of the first rappers in music business at a time when Hip Hop didn´t exist not yet.
For "If I say stop then stop" I cutted a femal voice from a porn movie into the song and because of this it became a club hit over night,
In a studio somewhere in Scandinavia Strobl found a tape which was thrown to the garbage by them. Strobl bought the rights and we produced the next club hit by rerecording and remixing the music.
The male voice saying "One Two" is Strobl himself.
Srobl already had the next idea, he wanted to record with Charly Ratzer, Peter Ponger and Linda Sharrock. A friend of Charly Ratzer from Italy made the lead vovals and rapped in Italien language, and the summer hit of 1985 was born over night.
1986 I could make a record deal with Wolfgang Arming, the legendary boss of POLYGRAM ( later UNIVERSAL MUSIC ) to procuce a German singer Martin Bloch, whom I met late night in a bar in Vienna when he had to leave Germany by private reasons. The A & R manager of Polygram Bernd Rengelshausen, later famous as the manager of Christl Stürmer, invented the artist name "George Martin".for the project.
Bloch, Schiffinger and I composed the song "Backgammon" and short after release it became the number one hit for many weeks in the German Disco Charts. We earned a fortune ofd money by selling nearly 300.ßßß copies in Germany and spemt the money for parties and sec. Only Schiffinger was a differrent type and a famely guy and saved his share.
Many DJ´s played the instrumental version in the clubs in which I played a synthesizer solo on the brand new Yamaha DX7 with a futuristic sound that I created myself on this legendary keyboard.
Most of the sounds are from the legendary PPG sample keyboard, one of the first sample keyboards in the world. With this song we made electronic dance music decades before this music style was invented after 2000.

.
Here´s "Backgammon" written-By – M. Bloch, M. Posch, M. Schiffinger.
From 1987 I started to compose and produce music with my first wife Daniela Gaets. She went to tghe famous actors school based in New York "Lee Strassberg" from 1987 until 1991. When she came back to Austria she played the main female role in the legendary TV series "Kommissar Rex", the animal doctor "Sonja Koller" which in the soap was the big love of Tobias Moretti playing the Kommissar.
Here´s her show reel including the legendary bed scene with Moretti.
Daniela always refused to sing but I succseeded to convice her to try it and her education of actors school helped her a lot.
I want to finalize my story of today with a cover of Pippi Langstrumpf theme that I recorded 1990 for DUM DUM records. The male voice in the record is the famous actor Ben Cross well known from Oscar awarded film "Chariots Of Fire", I recordded the song in my home studio and played all instruments by myself. The name of our band was "DAMAE".
The video was recorded during a live performance at ORF studios during a music show of Joesi Prokopetz., The director of the video was George Jecel, who later became one of the most booked directors of international advertising commercials in L.A. In the video I played a guitar playing horse. Please note my short but pregnant guitar solo in the middle of the song.
Here´s Daniela Gaets with DAMAE ft. Ben Cross as "Pippi Langstrumpf ( Longsocks )".
I wish you a happy Saturfay and come back tomorrow with the second part of my "Guitar Heroes".
P.S.:
I want to introduce the "Bonus Track" for you today, my dear followers! Song recorded at my homestudio, all instruments played by myself except Saxophone performed by the legendary Harry Sokal.Bass played by myself on a Roland midi guitar. Produced for DUM DUM RECORDS 1991.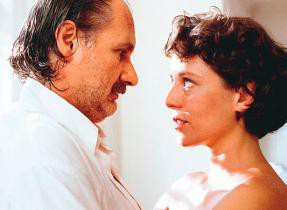 Here´s Daniela Gaets with a video "The Moon Will Come" directed by her Canada based half sister "GEHA". Please note my short but pregnant guitar solo in the middle of the song and my faborite saxophone player Harry Sokal playing a fantastic soöo as well. You can see me in this video when I had 260 pounds and I´m playing the "wise man". Ft. Joe Göghkin, a very talented street musician discoverd by me.
And here´s the second bonus track:
Daniela Gaets and DAMAE in a video clip produced in New York 1988 directed by Tom Kincaid.
Music produced by myself, and all instruments played by myself except Saxophone played by Harry Sokal. Please note the short but pregnant guitar solo in the middle of the song. Saxophone solo by legendary Harry Sokal. Distributed by DUM DUM Records.
And now i s time for a little social adverisung for my friends living in the streets.
Here´s Daniela Gaets in a commercial that I wrote, directed and produced with friends: Goetz Kaufmann, Dieter Chmelar, Günther "MO" Mokesch and Adi Hirschal. Music performed by Felix "BNice" Okon from Unique 2,  Max Posch and Manfred Schiffinger. At the end of the spot I played a guitar riiff inspired by Jethro Tull´s "Aqualung". Supported by extreme journalist Karl Wendl, bestseller author Michael Köhlmayer and star feuilletonist Geor Hoffmann Ostenhof. Broadcasted by ATV, RTL, Pro/, Sat1. Dedicated to my friend Schnidt, the founder of "Augustin".
Thank you!
C U tomorrow!