Dear music lovers,
I wish you a sunny Saturday morning!
Today I write about one of the biggest legends of the model industry over the last decades.
NAOMI CAMPBELL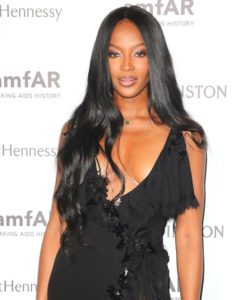 Naomi Campbell

Campbell in Cannes 2018

Born

Naomi Elaine Campbell


22 May 1970
Streatham, London, England
Nationality
British
Occupation
Model, actress
Years active
1978–present
Modeling information
Height
5 ft 9

 

1⁄2 in (177 cm)[1]
Agency
Early life
1978–86: Career beginnings
1987–97: International success
1998–2012: Other ventures
2013–present: Continued succes
]
Here´s the song "I awnt To Live" frm the album "Baby Woman".