Dear music lovers,
I wish you a beautiful Friday morning!
I started to play electric guitar when I was 10 years old and many guitar heroes like Jimi Hendrix, Eric Clapton, Jeff Beck, Mahavishnu John McLaughlin, Carlos Santana, Richie Blackmore, Tommy Bolin, and the unbelievable Zaak Wilde became my idols. I always was a little bit disappointed that playing electric guitar seems to be a pure male domain. But there´ve been some very rare exceptions over the time. And – openly said – doesn´t it make all of us a little bit horny to see a beautiful and sexy girl playing her heavy double neck guitar?
Today I want to talk about the very rare guitar heroines who could top their male colleagues and I want to start my story with a very young girl from Australia.
When Michael Jackson planned his last tour he made a big casting to find the best guitarist and his choice was Orianthi. The tour never happened but Orianthi didn´t stop to make some noice in the music scene.
Here´s a song of her, please listen to the incredible guitar solo at the very end of the track.
And whem I heard first time the guitar solo in the middle of this song, I put my guitar in the darkest corner pf my flat to never touch it again.
Here´s one of the latest videos of Orianthi. Things´re getting more heavy.
Here´s Orianthi in an unbelievable guitar battle with legend Steve Vai.
Orianthi playing a song of Jimi Hendirx live on a big stage.
Orianthi jamming live with Carlos Santana:
And here with one of the fastest – Joe Satriani.
In this short interview Orianthi´s telling us how she could win Michel Jackson´s casting.
And now I want to show you the mother of all guitar heroines:
The unmistakable double neck guitar of Lita Ford, in this song performing with rock legend Ozzy Osburne.
In the next video you can hear one of my favorite guitar solos of Lita Ford.
I want to finish my story with a little bit of SM, a song performed by the girls rock band "Vixen".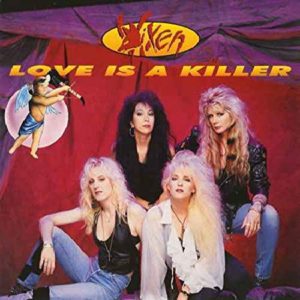 I wish you a beautiful Friday!